Medicine Balls
Precision Training Medicine Balls
Precision Training are well known in the Uk for their high quality training products. Part of the Reydon Sports group, the Precision Training brand was started in 2005 and has quickly established itself as the market leader in sports training aids, including medicine balls.
The Precision Training medicine balls are used extensively, by elite sportsmen and women up and down the country, across the whole sporting spectrum. These medicine balls are very popular with grass roots players and are used in many different ways, to improve players core strength and their abdominal muscles
View Range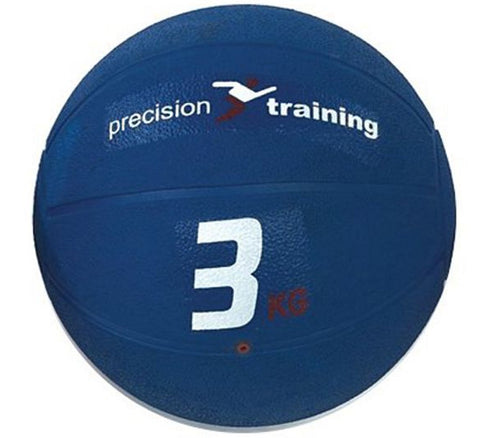 Fitness Mad Medicine Balls
Fitness Mad are a leading producer of high quality training aids. The majority of their products can be seen in many of the leading gyms and fitness studios across the country.
Fitness Mad have carefully chosen their range of medicine balls to give the user the optimum ball at an affordable price.
Fitness Mad have a wide range of weights available to suit all abilities and strengths. Each ball is colour coded and is used across many sports including boxing, football, cricket and atheletics.
View Range